Taller de Fotografía Lanzarote, la isla diferente
Workshop di fotografia Lanzarote, la Isla diferente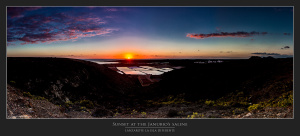 Photographic Workshop Lanzarote, the Isla diferente
Lanzarote is a fascinating island, with extraordinary geology that has beautiful beaches, beautiful landscapes dotted by over 300 volcanic cones and an extraordinary light at any time of day. Thanks to its constant spring climate Lanzarote is an ideal destination at any time of the year. You can observe and photograph the lunar landscape interrupted by lush valleys that stand out against the background of a black lava fields of deep red, with the blue of the sky and sea as background. The workshop in Lanzarote are scheduled throughout the year. In fact, every month is available a 10-day "window" in which you can program the days (minimum two days) to dedicate to photographic workshop, which will be held jointly with the team of the Manifattura Fotografica.
Taller de Fotografía Lanzarote, la Isla diferente
Lanzarote es una isla fascinante, con extraordinaria geología que cuenta con hermosas playas, bellos paisajes salpicados por más de 300 conos volcánicos y una luz extraordinaria en cualquier momento del día. Gracias a su clima primaveral constante Lanzarote es un destino ideal en cualquier época del año. Usted puede observar y fotografiar el paisaje lunar interrumpido por valles que se destacan contra el fondo de un campo de lava negra o de color rojo oscuro, con el azul del cielo y el mar como fondo.El taller en Lanzarote se han programado durante todo el año. De hecho, todos los meses está disponible una "ventana" de 10 días en el que usted puede programar los días (mínimo dos días) para dedicarse a taller fotográfico, que se celebrará conjuntamente con el equipo de la Manifattura Fotografica.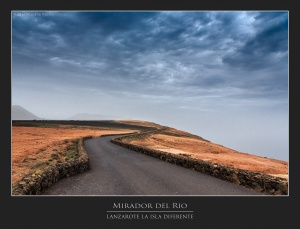 Workshop di fotografia Lanzarote, la Isla diferente
Lanzarote è un'isola affascinante, dalla straordinaria geologia che offre splendide spiagge, incantevoli paesaggi disseminati da ben 300 coni vulcanici ed una luce straordinaria, ad ogni ora del giorno e grazie al suo clima costantemente primaverile Lanzarote è una meta ideale in ogni momento dell'anno.Il suo "paesaggio lunare" interrotto da valli lussureggianti che si stagliano sullo sfondo deicampi di lava d'un nero profondo o d'un rosso straordinario, con il blu del cielo e del mare a farne da contrappunto offrono spunti fotografici davvero fuori dall'ordinario.Gli workshop fotografici a Lanzarote sono programmati durante tutto l'anno. Infatti ogni mese è a disposizione una finestra di 10 giorni all'interno della quale è possibile programmare le giornate (minimo due giorni) da dedicare alle uscita fotografiche, che si svolgeranno congiuntamente con il team della Manifattura Fotografica. 
Fotografie Workshop Lanzarote la Isla diferente
Lanzarote ist eine faszinierende Insel, mit seiner außergewöhnlichen Geologie, die schönen Strände, schöne Landschaften von mehr als 300 Vulkankegel punktiert und ein außergewöhnliches Licht, zu jeder Zeit des Tages und dank seiner konstanten Frühlingsklima Lanzarote ist ein ideales Reiseziel zu jeder Zeit des 'hat Jahr.Seine "Mondlandschaft" von üppigen Tälern, die vor dem Hintergrund der Lavafelder einer tiefen schwarz-rot oder außergewöhnlich, mit blauem Himmel und Meer, um einen Kontrapunkt zu machen stehen unterbrochen bieten fotografische Möglichkeiten wirklich aus der "gewöhnlichen.Die Workshops sind auf Lanzarote das ganze Jahr geplant. In der Tat ist jeden Monat für eine 10-Tage-Fenster, in dem Sie die Tage (mindestens zwei Tage) programmiert werden, um auf Fotoausgang , der in Verbindung mit dem Team von Foto Factory stattfindet verbringen erhältlich.